The Vote for Climate Coalition last week in Benue State carried out a community awareness and sensitisation on the need for local folks to vote for climate change conscious candidates.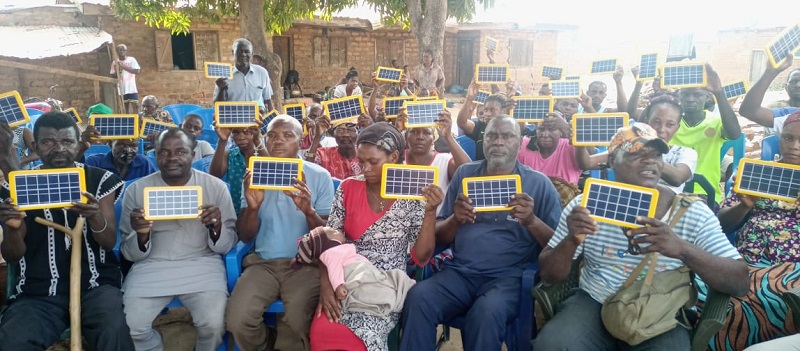 The Iniungon community in Wadata, Makurdi, Benue State, where the awareness and sensitisation programme held, was ravaged by the 2022 floods, which displaced over 2,000 persons in the community and its environs, washing away farms and destroying many homes and businesses.
Team Lead of the Global Initiative for Food Security and Ecosystem Preservation (GIFSEP), Mr David Michael Terungwa, who spoke on behalf of the Vote for Climate Coalition, attributed the flooding to the global climate change. He urged the people not to be in a hurry to forget the 2022 floods and should come out to vote in the Governorship and House of Assembly elections and vote for a candidate who has a climate action plan and can help the community mitigate the flooding in the state.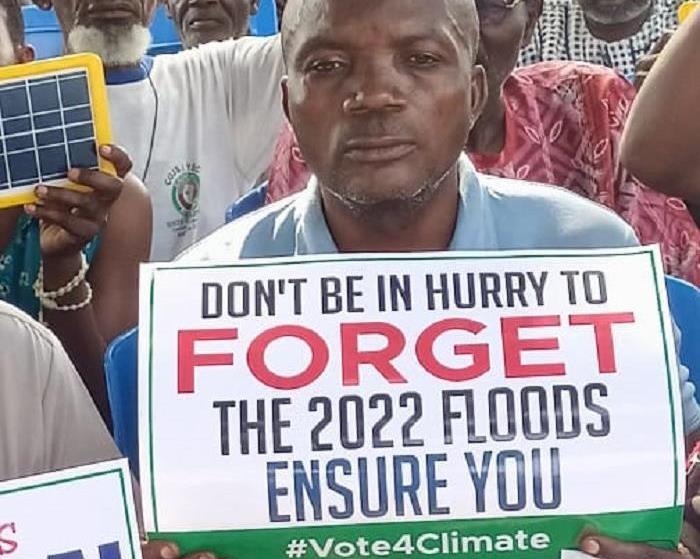 Mr David briefed the community about the NiMet flooding predictions for 2023 which indicates that Benue State and 32 other states are at risk of flooding. He urged the community members to clean up all the drainages and water channels in the community and adopt proper waste disposal methods and other environmentally friendly practices.
To help solve the problem of lack of electricity in the community, solar kits were distributed to 50 households in the community to further show the power of solar and renewable energy as an alternative to fossil fuels. The beneficiaries were trained on its usage, energy efficiency and maintenance of the solar systems.
The Benue Vote for Climate community action was organised by GIFSEP in partnership with Eunice Spring of Life Foundation (ESLF) and Gender and Environmental Risk Reduction Initiative (GERI) with support of 350 Africa.